Optimising projects from design to manufacture
With 50 years of engineering expertise, our in-house design team can work closely with you to develop product a solution that meets the specific size, voltage, force or application requirements in both new and existing projects.
By developing collaborative working relationships to understand your specific requirements, we can optimise your project from concept to design, to manufacture and installation. Our flexible manufacturing capability and dedicated in-house departments mean that we can provide an end to end service, with responsive lead times, competitive pricing and is tailored to meet your requirements.
Collaborating with customers to deliver solutions…
Bespoke fail-safe spring applied brake for global automation company
Following quality issues with their previous supplier, SG Transmission were approached by a global motion control and factory automation company to supply a custom Ø57 diameter spring applied brake with interchangeable function for use within servomotors and collaborate robot applications.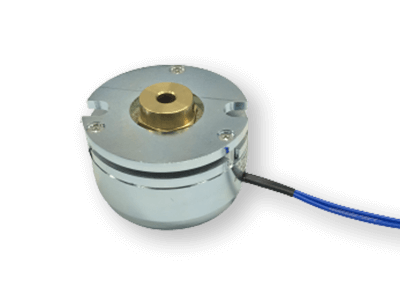 | | |
| --- | --- |
| Product | Spring Applied Brake |
| Application | Motion control and factory automation |
| Diameter | 57mm |
| Static torque | 2Nm |
| Power | 9W |
| Voltage | 24V |
| Weight | 0.5kg |
| Reference | ATD 7461 |
Ø280mm electromagnet provides 50% greater holding force than comparable products
SG Transmission has designed and manufactured an electromagnet with a holding force greater than 40,000N, which will be used to align and level a client's large modular machine process weighing 40 tonnes.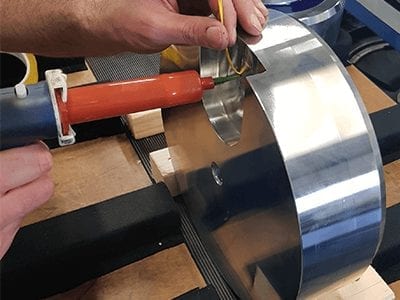 | | |
| --- | --- |
| Product | Electromagnet |
| Application | Material handling |
| Diameter | 280mm |
| Height | 85mm |
| Holding force | 40,000N (4,000kg) |
| Power | 97W |
| Voltage | 240V |
| Weight | 40kg |
Sectors we work in
Our electromagnetic clutch and brake solutions are used in pioneering technology around the world. Guaranteeing safety, accuracy and performance for the power transmission and motion control applications of tomorrow.
Latest news
Read the latest company news, customer success stories and industry blogs from our leading experts on the topic of electromagnetics and the future of automation.
SG Transmissions signs agreement with leading South Korean robotic manufacturer
SG Transmission has recently signed an agreement with a leading South Korean robotic manufacturer, to provide a permanent magnet brake which is small, lightweight and has a relatively high torque.
Read company news
SG Transmission provides holding magnets for medical imaging technology
SG Transmission has manufactured a set of 300 electromagnetic holding magnets for medical imaging company, Vilber.
Read case study
Employees celebrated at the British Engines Group awards
Congratulations to our employees who received an award at the 2020/2021 British Engines Group Annual Awards.
Read case study